Marching for babies
Loyette, Becky, Casey (visiting for the weekend from Rochester) and I went on the March for Babies this morning on UT's campus. It was fun!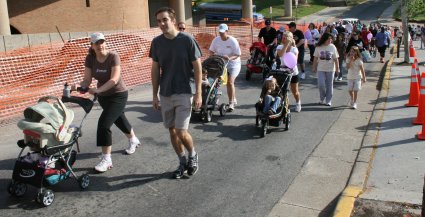 That's Becky pushing Loyette's stroller above, and Casey next to her. Here's a photo of Loyette and me, relaxing after the walk: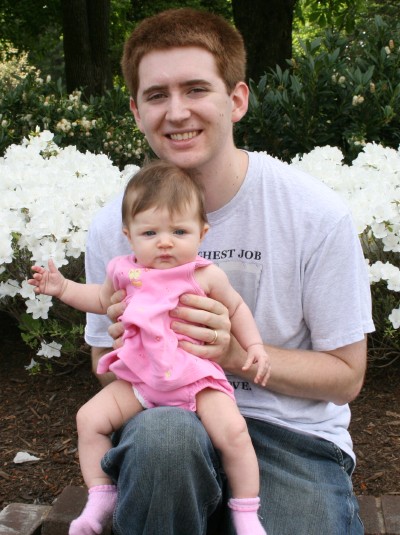 My t-shirt, if you're wondering, says, "Fatherhood: the toughest job you'll ever love."
Anyway, thanks again to everybody who sponsored us! We ended up exceeding our goal, with $620 in donations!
If you didn't sponsor us, but would still like to donate to the March of Dimes, why not sponsor the Neudorffs? They'll be marching next weekend in Rochester.
After the jump, some more photos of today's march here in Knoxville.
UPDATE: Welcome, No Silence Here readers! If you didn't know, "Loyette" is our baby's blog nickname, not her actual name. :)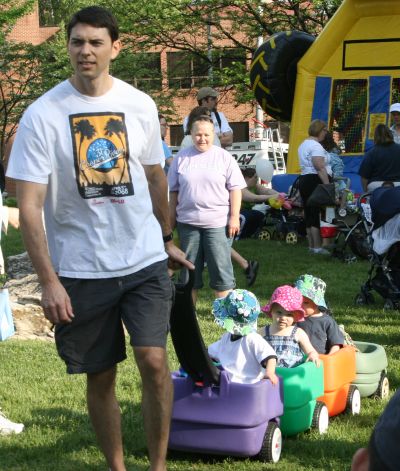 A father carts his triplets around the March for Babies staging area.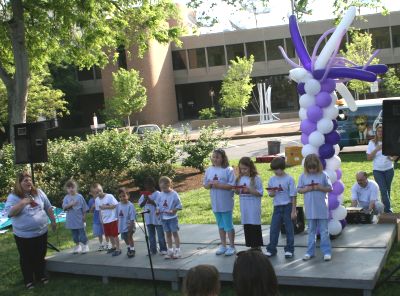 KinderCare kids sing the national anthem.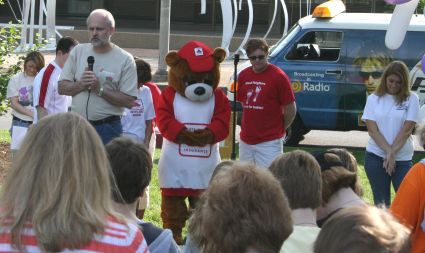 Everybody -- including the State Farm bear -- bows their heads as the preacher says the invocation.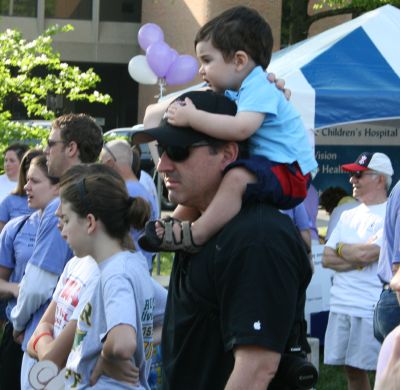 A father (wearing an Apple shirt and carrying a Canon SLR camera) and son watch the festivities and wait for the march to start.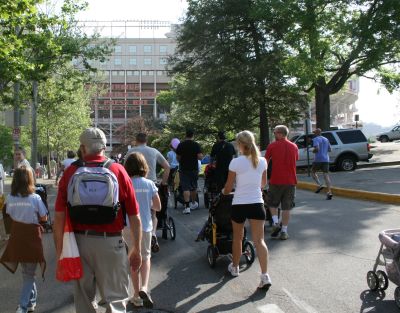 The march begins, heading toward Neyland Stadium. The sky-blue colored shirts say "I was a NICU baby," meaning they most likely benefited personally from the March of Dimes.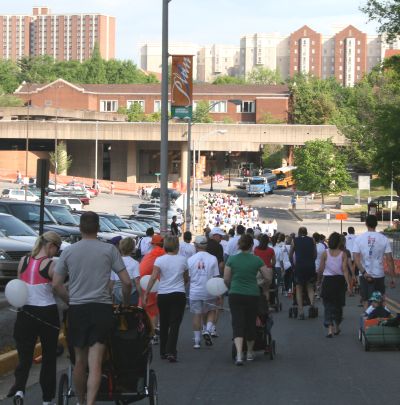 The march continues down Philip Fulmer Way. There were a ton of people behind us, too.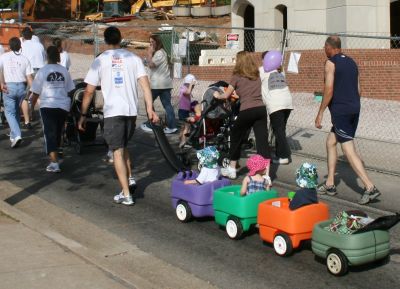 Here are those triplets again, during the actual march. Aww!