Baby's first Selection Sunday!
Heh: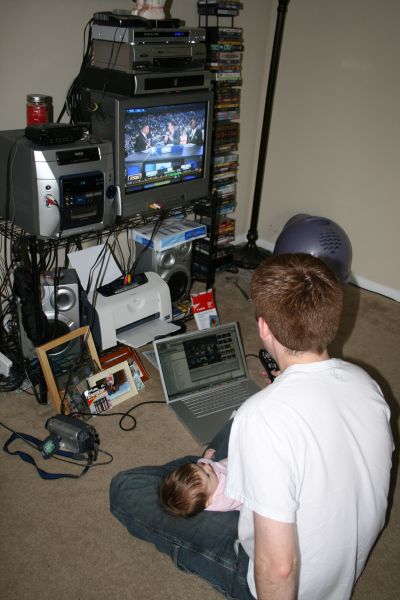 Actually, that photo was taken on Thursday during the Pac-10 tournament. But I have a feeling it will be a common scene both tonight and throughout the next few weeks. :)
(Just before the picture was taken, Loyette was actually staring straight at the TV screen for several minutes. It was really cute.)
Oh, and yes, we realize our entertainment center isn't remotely baby-proofed. But we should have a little while yet before she starts crawling around and that becomes an issue...